Production of ingredients for cosmetics
Japanese knotweed, also known as Asian knotweed or Japanese buckwheat We know a reliable strategy using the dermocosmetic potential of its aerial parts and root parts. Krídlatka extracts are also widely used in cosmetic and dermatological practice thanks to their anti-inflammatory effects. Their effect has been demonstrated in various skin diseases associated with increased pigmentation, including a possible effect in the prevention of serious skin cancer from pigment cells - melanoma.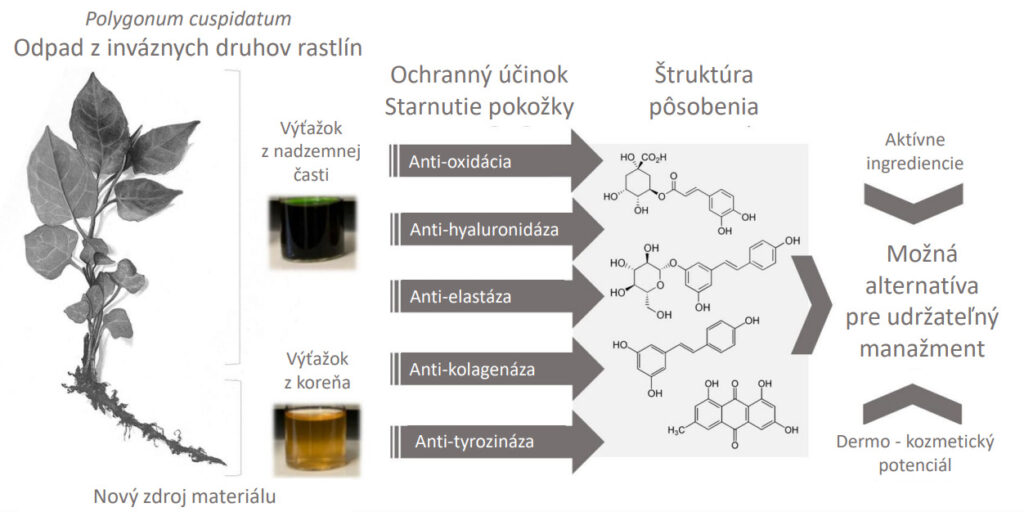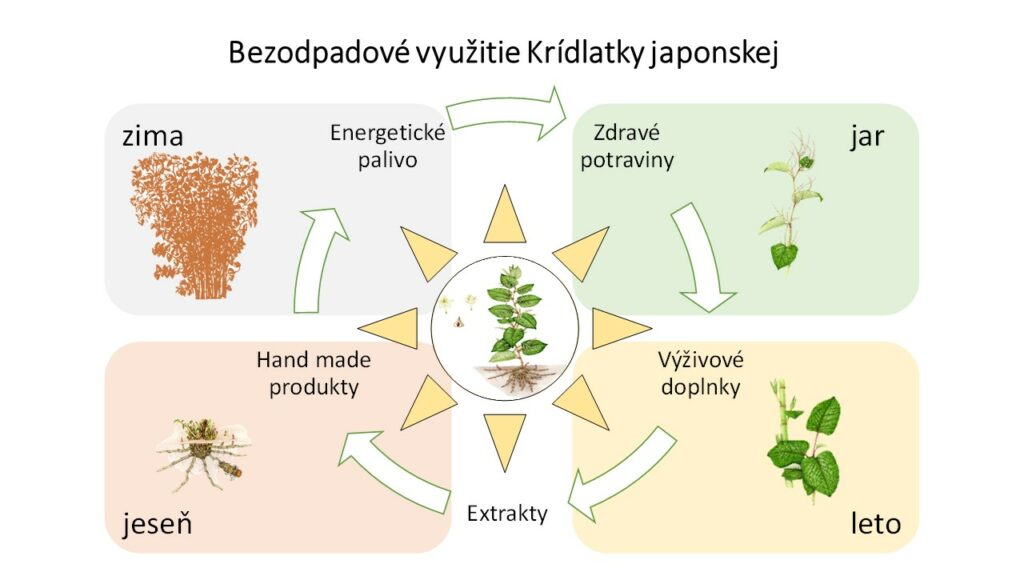 Krídlatka extract is used in various natural products mainly due to its high content of trans-resveratrol. Resveratrol and its related phytochemicals provide the aforementioned antioxidant, immunomodulating and antiviral effects. Resveratrol is a substance that is also found in other sources, such as red wine. For this reason, Krídlatka extract is often used commercially as an additive, thanks to which it is possible to ensure standardized concentrations of resveratrol in extracts from pressed grapes, which have a low or highly variable concentration of this substance.